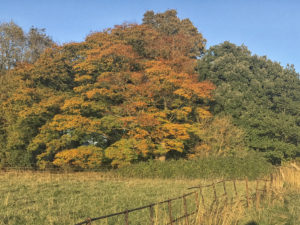 A year ago, more than that, when my host invited me to stay with her and referred to her home as being outside of London I imagined a two bedroom flat, possibly one bedroom and I would sleep on the couch, in Twickenham or Croyden or perhaps Chelmsford. There would be easy access by rail to London, and a decent sized town to drink coffee and go to the pub and perhaps do a bit of shopping.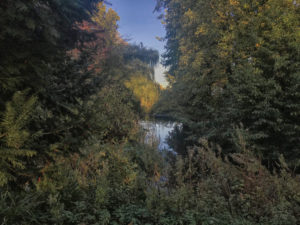 What I did not expect was to be picked up at Luton in an ancient Volvo station wagon, and then be driven down a lane with hedgerows towering above the car while the light faded. Feeling a bit like a Bronte heroine, I watched with both fascination and surprise as we turned into a rutted lane barred by an automatic gate. We went through, then pulled up by the side entrance of a large brick house; I wondered if it was apartments, or if she had a place in an out building. But no, we entered the house, and immediately went for a walk in the last of the light across pastures full of sheep and at least one 300+ year old oak, then made a quick tour of the walled garden where the carp in the pond had died but the ancient apple trees produced delicious apples and acid green pears dotted the grass. I met the two chickens and the noisy flock of guinea hens and the "wild" white geese that serve as watchdogs just like ancient Rome.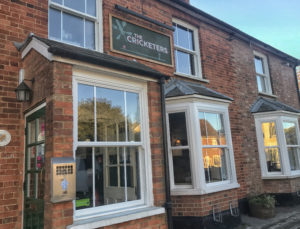 I am in one of England's home counties. My friend owns a country estate of 100 acres. She lives in a country house with a History, a walled garden, a park, a woods and several beautiful outbuildings. The closest pub is 2.25 miles by the public footpaths that cross fields and meander through woods and are the glory of England. If you go by winding country road through the hedgerows, it's more like 3 miles away. The closest hamlet is Weston, which has a pub but no shops. The second closest is Gravely which has two pubs but no shops. The collection of six houses where my friend lives is the hamlet of Chesfield. She owns Chesfield Park, which is right by Chesfield Farm, and not far from Chesfield Stables. The other great house in the area was Graveley manor. Weston, a Templar-built town, has no great house, but a lovely church. Oh, and that pub I mentioned.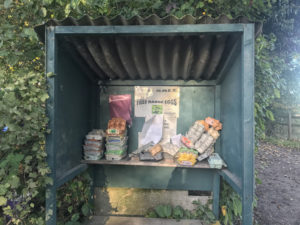 Everyone I've met here lives at least partially by the land. They raise sheep or chickens or have horses. They talk about the drought last summer and how bad it was for the lambs. My friend's tenant Rob, who raises sheep on a massive scale, came by to discuss the next quarter's terms and bitch about Brexit. 60% of his wool his is purchased by France. He is understandably concerned, though his wife Jane said that they would manage. They always have. Like the Starkadders, these people have always raised sheep here.
My friend is torn. She loves her home. She also loves to travel and has fashioned a life that leaves little time to handle the roof repairs, or replace the brick wall in the garden that blew down, or arranging to get the windows washed, or the oil delivered, or the chimneys swept. She mourns her inability to slow down and ease into the seasonal life of her beautiful property. Many of her friends are like me, from other places, met during her travels as an expedition doctor. She longs for Pakistan and Uzbekistan and Chile. She longs to see Christmas in at Chesfield Park at the same time as she longs to be in the Swiss Alps, or Russia, or Harbin, China for the ice festival. She cannot have both.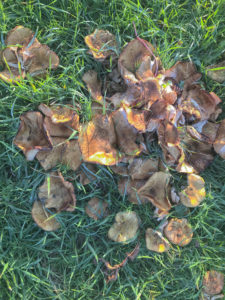 There is nothing wrong with choosing to live a bounded life. There is something deep and beautiful about staying in one place. It is a sweetness to become intimate with how the leaves change and that first frost on the grass and the booming of deer as they rut and mate. It's beautiful and tender and I see the appeal. It's a good choice to love where you are and throw down roots so deep you can't be moved. To know your neighbors intimately – all their joys and heartbreaks – to be part of the closest village and do local walks and drink every other night at your local pub and have friends and lovers who know you down to your bone marrow. I understand that appeal.
There's also nothing wrong with choosing a life free of constraints. A life large and risky where you may not know where you will be in the next year, the next six months. A life governed by impulse and passion and a bit of adrenaline. Where your lovers want you for the moments you share not the life you can build. Where change is the only constant, and you take chances emotional and physical for the pure pleasure of it. This is also a beautiful life, one sculpted by wind and whim. While I appreciate deeply this opportunity to see the bounded life, I know it's not for me. At least not here, not in this way,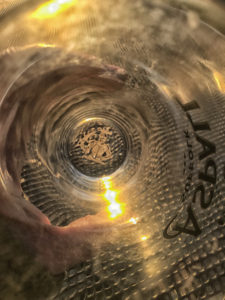 Both are good options. What you can't do is have both. You can't nestle into the comfort of the accustomed seasons and celebrate the subtle changes of earth and life while at the same time riding the wind and pushing your own boundaries for that sweet adrenaline rush. You can't choose to have no home, no roots, no hearth waiting, and at the same time be predictable in your time and plans and expectations. You can't have both.
My friend is struggling. She is tugged between her own desires, and those of the people who love her and want what they think is best for her. I don't know what she will ultimately choose. The beauty of strange places, or her lovely home full of history and expectations. I understand her conflicted feelings. Once, I was a deeply happy person settled in her life, but that was torn from me. Now I'm a different woman. Now I am untethered. Now I want to feel fierce and passionate and sometimes a little crazy.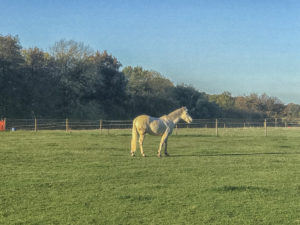 But I see the beauty of boundaries. I admire constraint in art. I force myself to work within limits because I believe the best work comes from knowing one thing well. From making that one line over and over and over. There is a tug to a life chaptered by seasons and expectations and belonging. It's just not my life, though I am grateful for this chance to step in a warm room for a moment and stretch my hands out to other people's fires. I know my choice is cold, and possibly lonely, so I am grateful indeed for these moments of comfort and friendship before I must leave.